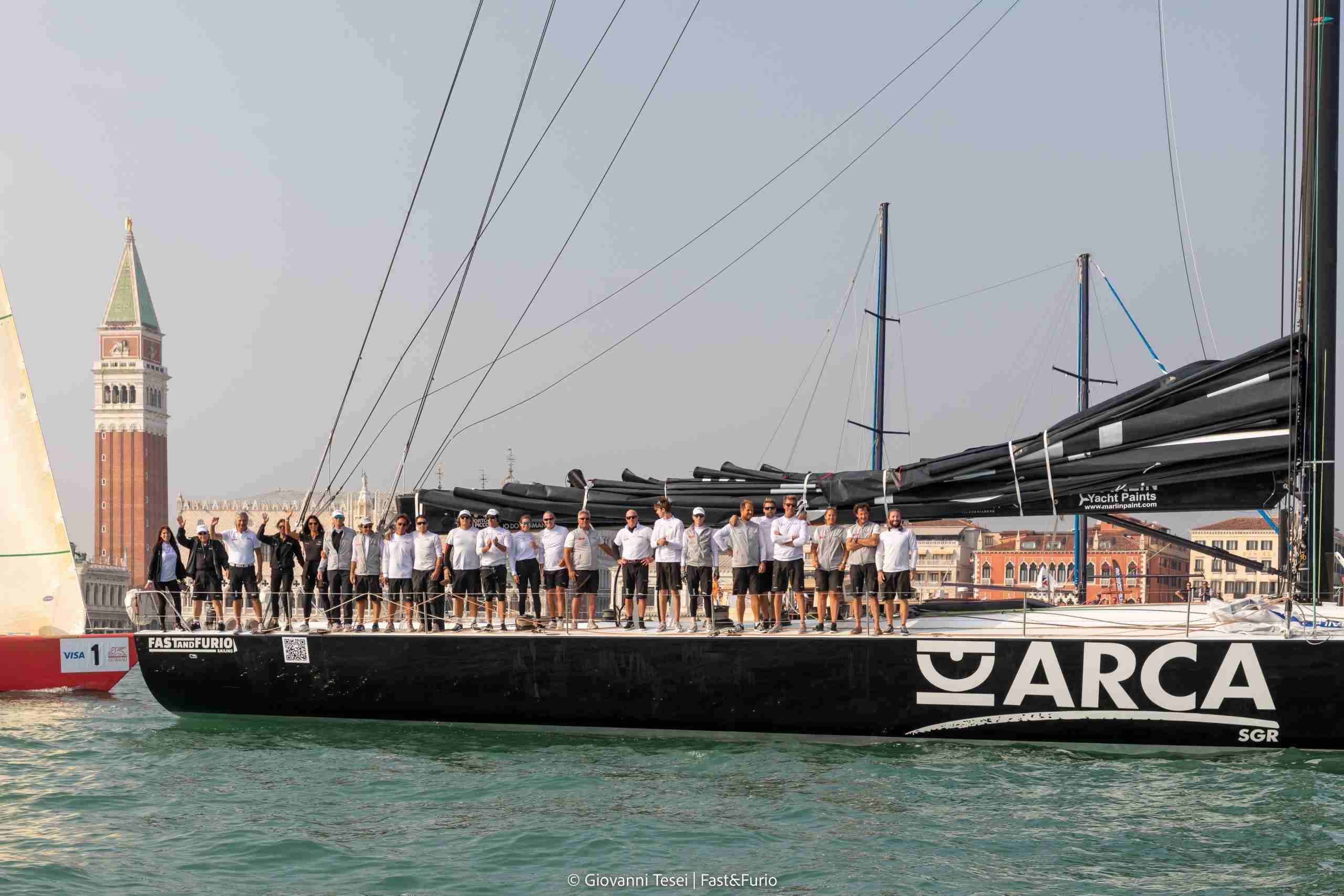 Buon Natale a tutti voi dal Fast and Furio Sailing Team
Questo sarà un Natale speciale per noi, ci siamo impegnati ad essere buoni nei confronti del nostro mare e abbiamo lavorato per ottenere una certificazione che dimostra, per la prima volta nel settore nautico, la nostra attenzione alla tutela del pianeta, quest'anno e nell'anno che verrà. Questo Natale sotto il nostro "albero" ci sono i sorrisi e l'emozione dei bambini delle associazioni che "regatano" con noi e c'è lo spirito di squadra di tutte le aziende che hanno scelto il nostro Maxi Arca Sgr per i loro team building. A Natale siamo più buoni ma sempre con lo spirito agonistico che anima le nostre regate e con la voglia di condividere le emozioni di questo sport con tutti voi che ci seguite. Buon Natale da tutto il nostro equipaggio, che sta lavorando ogni giorno per preparare la prossima stagione, buon Natale a tutti i partner e gli sponsor che sono sempre al nostro fianco. Buon Natale a tutti voi dal Fast and Furio Sailing Team.
This is going to be a special Christmas for us. We have committed ourselves to being good to our sea and we have worked to obtain a certification that demonstrates, for the first time in the nautical sector, our attention to the protection of the planet, this year and in the year to come. This Christmas under our 'tree' there are the smiles and excitement of the children from the associations that 'race' with us, and there is the team spirit of all the companies that have chosen our Maxi Arca Sgr for their team building events. At Christmas, we are kinder but always with the competitive spirit that animates our regattas and with the desire to share the emotions of this sport with all of you who follow us. Merry Christmas from all our crew, that's working every day to be ready for the next season, Merry Christmas to our partners and sponsors who are always by our side. Merry Christmas to you all from the Fast and Furio Sailing Team.